28 August – 1 September 2017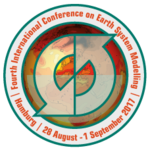 Hamburg, Germany
We are pleased to announce the 4th International Conference on Earth System Modelling (4ICESM), at the Max Planck Institute for Meteorology. 4ICESM will advance discourse around four themes related to the World Climate Research Programme's Grand Science Challenges.
The four themes are:
Clouds, circulation and climate sensitivity
Decadal prediction and attribution
Modelling past climate changes
Carbon feedbacks in the climate system
The conference will also include cross-cutting presentations on the history, philosophy and sociology of Earth system science. Please visit the
conference website
and download the
flyer
for abstract submission details and other conference information.