Safe Landing Climates Discussion Series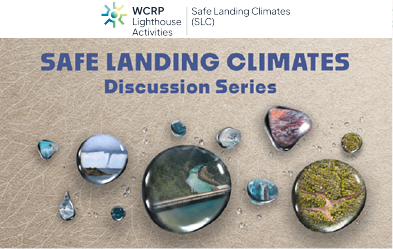 The Safe Landing Climates Lighthouse Activity is an exploration of the routes to "safe landing" spaces for human and natural systems. As part of this exploration, we are convening a series of webinars that will address related topics. The first webinar in the series focuses on Scenarios and is organized by the 'Safe Landing Pathways' Working Group of the Lighthouse Activity.
---
New events are coming soon.
---
Past Events:
#1: Desirable Scenarios for Safe Landing Climates Pathways
More detailed information : https://www.wcrp-climate.org/slcds